FV-0361
External Aerospace Camera (HD-SDI)
The FV-0361 is a HD-SDI colour compact external aerospace camera. The camera features high frame rate, HD resolution, and near-zero latency. It is suitable for ground manoeuvring, In-Flight Entertainment (IFE), winch monitoring, external load monitoring and many other airborne applications.
Designed for external aircraft use up to 50,000ft, the unit is impervious to internal condensation "fogging" and external icing. This is due to an internally controlled heater localised to the optical surface.
The optics of the external aerospace camera are protected with a scratch resistant sapphire glass window. The housing of the camera is manufactured from Titanium alloy. The design of the camera is aerodynamically shaped. It also has no "edges" and therefore allows water droplet removal as the aircraft moves in the air stream. The viewing oculus is automatically de-misted and de-iced at low temperatures. This is due to the presence of an internally fitted heater within the camera window.
For ease of installation, the unit has a mark identifying vertical orientation, and allows a minimum of 2.5° of adjustment in any orientation, in case of a slightly mis-aligned mounting arrangement.
The FV-0361 is used by COMAC as their external camera of choice on the C919, and forms part of their wider IP digital video surveillance system. The camera has also received interest for bespoke retro-fit helicopter and demonstrator applications by customers including Air Methods (United Rotorcraft) and Hangar One Avionics in the US, and S-Plane in South Africa. One example, designed by Hangar One Avionics in the US, used the FV-0361 within a custom motorised tilt mount installed on the belly of a Bell 412EPX. Image below.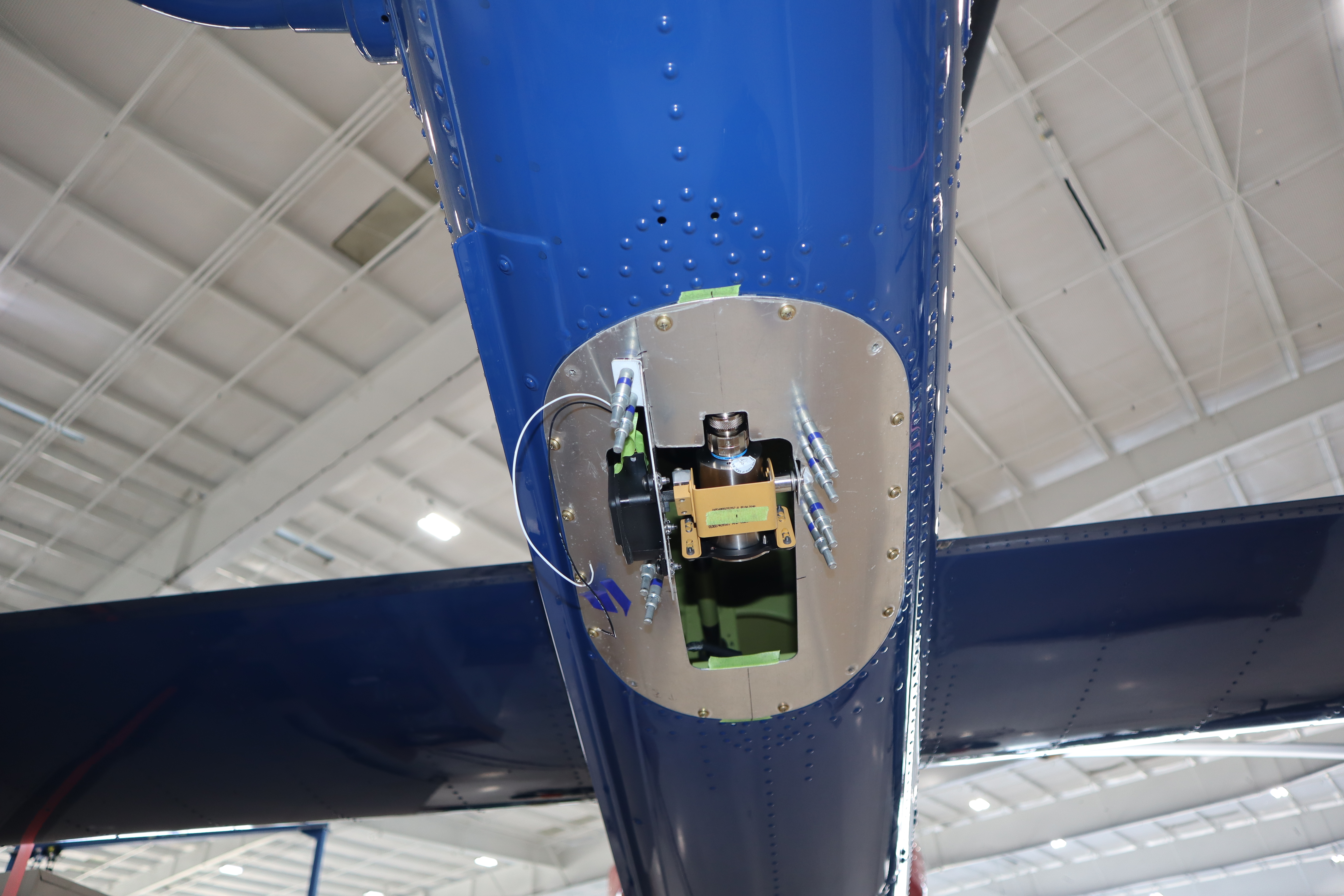 Want to discuss our products?
Click the button below to contact us today.
Contact Us