COMAC C919
AD Aerospace Systems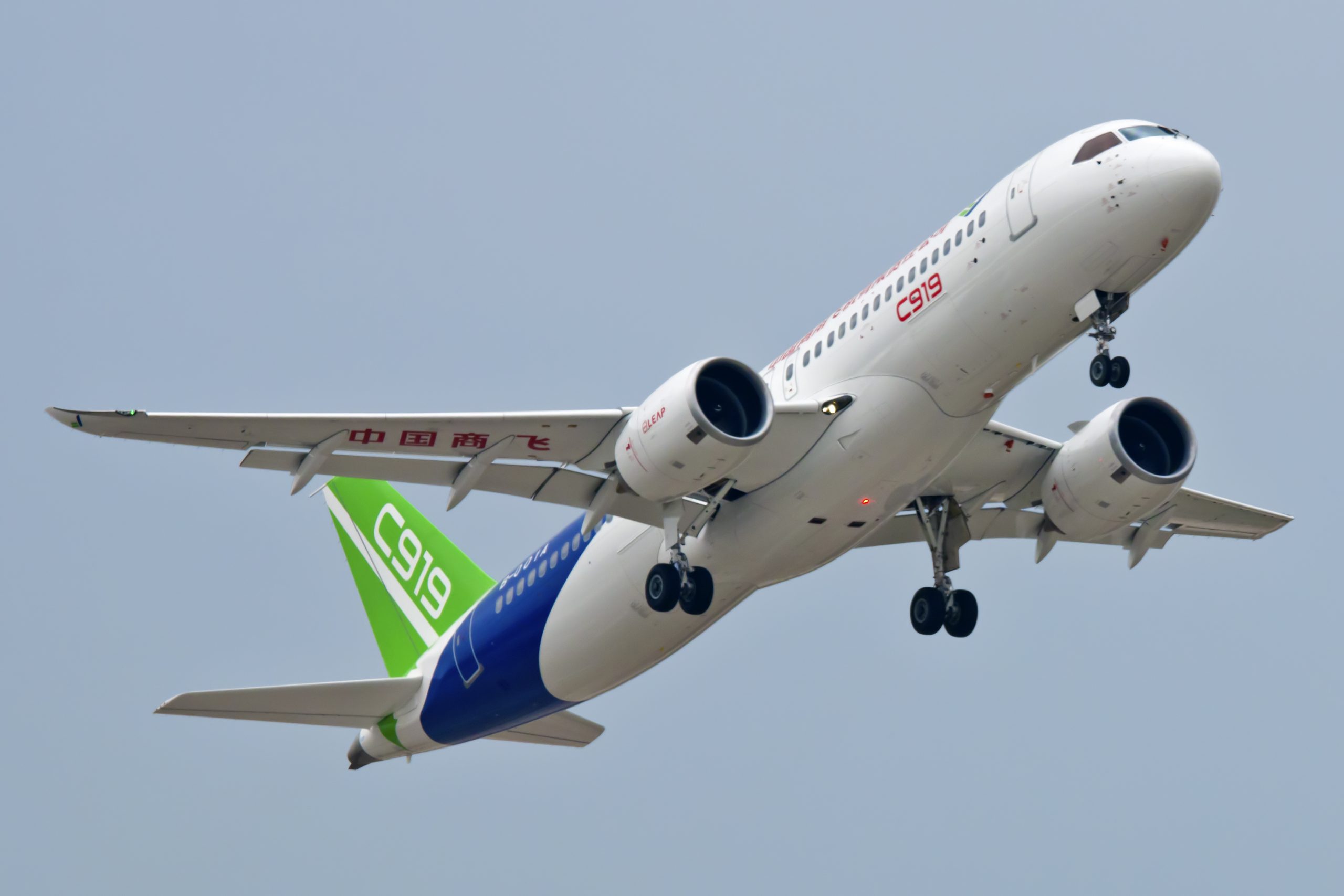 COMAC C919 Video Surveillance
AD Aerospace is the supplier of aircraft wide COMAC C919 video surveillance. This includes the following systems:
Cockpit Door Surveillance (CDSS) – mandated by the CAAC and EASA.
Passenger Cabin Surveillance – a customer specified option.
Cargo Surveillance – a customer specified option.
External Camera for In-Flight Entertainment (IFE).
AD Aerospace supplies the COMAC C919 with fully qualified full HD IP / Digital video surveillance, which includes the following materials:
The CAAC and EASA mandated CDSS system satisfies the requirement for a non-intrusive, non-distracting method of identification by the Captain and First Officer of who is trying to gain access to the Cockpit. The system acts as deterrent to terrorism and air rage and helps to prevent catastrophic loss of aircraft from terrorism or revenge motivation. In summary the solution represents a low-cost option to significantly increase levels of aircraft safety and security.
Global regulators strongly recommend video systems. Many European carriers proceeded with the installation of Flight Deck Entry Video Surveillance Systems after 9/11 and before mandates were issued. ICAO Annex 6 – Part 1 – Chapter 13 – Standard 13.2.3(b) (1 Nov 2003):
"means shall be provided for monitoring from either pilot's station the entire door area outside the flight crew compartment to identify persons requesting entry and to detect suspicious behaviour or potential threat." This was then interpreted into the Eurocae Minimum Operating Specification ED-123 which describes the minimum specification for a cockpit door surveillance system.
View other systems by aircraft
Хотите обсудить нашу продукцию?
Нажмите кнопку ниже, чтобы связаться с нами сегодня.
Связаться с нами